In Finerio, we have always recommended looking for additional sources of income to achieve your savings goals. So, on this occasion, we will share 7 business ideas that have a growing demand in the Mexican context. They are options to undertake regardless of your age, resources or hours that you have available. And also, we give you an idea of ​​how much money you could earn with each one.
1. Tutor
Mexico is one of the countries lagging behind in education, less than 1% of students of 15 years reach levels of excellence in science, reading and mathematics (PISA, 2015). This is a great field of action to start giving regularization classes, at home or at your students'.
Invite your friends or acquaintances interested in this sector to work with you, to have more specialization and greater coverage. The cost for tutoring one hour per student can be around 200 pesos.
2. Translator
According to Engoo online school, only 5% of Mexicans are fluent in English. Therefore, the job of translator has a high demand and is well paid.
The supply of online translation jobs is wide, a good niche is in the publishing industry, since a good part of written production is in English, as Amazon notes.
The cost of a translation goes from 60 cents to 2 pesos per word. That is, for 500 words (just over one page) you would receive a minimum of 300 pesos.
Or, if you like and have knowledge of history, geography and culture, being a tourist guide will be your best option. The average salary goes, depending on the area and the services offered, from 400 and up to 900 pesos in a day.
To be a professional tour guide, there are licenses by the Ministry of Tourism and the Ministry of Communications and Transportation, only English level B2 or higher is required.
3. Dog walker
In recent years, having a companion pet has become a new trend and has also generated new business opportunities. Mexico is the second country that spends more on pets, with an amount per capita of 1,000 to 1,500 pesos per month, according to the newspaper El Universal .
A very attractive option to earn money is to walk dogs. Doing it on your own, you can earn 100 to 200 pesos per hour, getting customers among your neighbors or friends. With the Paséame application, you can earn 60 pesos to walk each dog in collective mode (maximum 4 dogs) and 140 pesos in the VIP mode, in which you will take care of only one dog for one hour.
4. Healthy cooking
According to a report by the Kantar WorldPanel pollster, Mexicans spend up to 30% of their income on junk food. Part of the problem is that there are few options for rich and healthy food. This represents an excellent opportunity to start a business of preparation and sale of healthy food, with creative menus and balanced diets.
You can offer salads, stews, pastas, sushi, tacos; as well as cakes, cookies or cupcakes; that you prepare based on organic and healthy products. It also includes options for children, who represent a good niche market; let's not forget that Mexico is the first place in childhood obesity.
Create a Web page and attend only orders at home. The average cost per meal can be 50 pesos.
5. Sale of jewelry
If you like everything related to accessories such as earrings, bracelets or necklaces, the jewelry market is a good idea to start your business. The National Chamber of Silver and Jewelry in Mexico reported that consumption in silver accessories exceeds 630 tons per year.
You can start your sales among friends, family or acquaintances. You can also venture into the sector through pages like Etsy , in which you can create a profile to sell your own design products. Advertising your product will cost you 4.07 pesos and when they buy you, only one commission will be subtracted for the payment method.
The initial investment is between 5 thousand and 15 thousand pesos with a profit margin during the first year that could reach up to 20%.
6. Design of personalized t-shirts
T-shirts are relatively easy to make and sell. You can make designs with prints that carry a strong message or that are fun and focus on a young audience.
Perhaps one of the success stories that can inspire your designs, is that of the "Mexico is the shit" jacket, made by Mexican designers and with 100% national materials. It showed a strong message before the attacks of Donald Trump, when he was candidate for the presidency of the United States). Now, every time this jacket goes on sale online , it runs out in a short time.
So, search social networks and find what are the most shared themes or memes, to find a niche and serve it. You can sell your shirts from 125 pesos and open your own online store, through very professional services such as those offered by Kichink or Shopify .
7. Write an ebook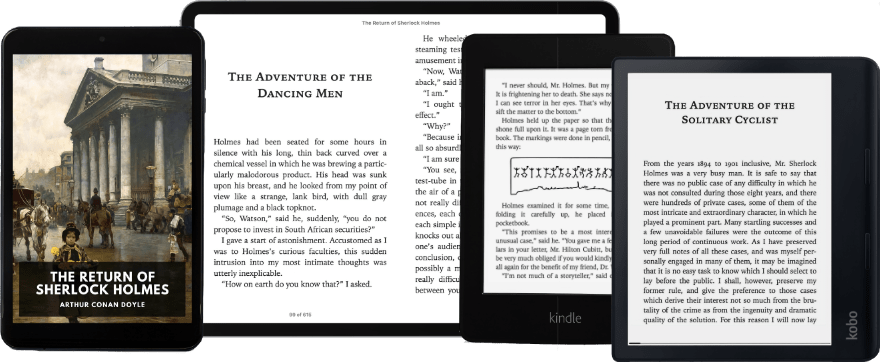 Although a digital book by itself can have an economic price, the key is to sell massively. We have the case of Amanda Hocking, who sold more than one million books through Amazon Kindle, in the United States, for the series of four books My Blood Approves . In Mexico, the industry is in a process of consolidation, however, it is a wider opportunity for small competitors.
Amazon Kindle Direct Publishing is a tool that allows you to self-publish your works, without the need for the support of a publisher. You can earn up to 70% of the sale of your book, if it costs more than 60 pesos.
This business is not easy since you will need to make many drafts, edit them and then upload them to a platform and, finally, you should do all the work of diffusion, either in social networks, in blogs and other media. But if you love to write, this will not represent much effort.
Finally, if you have free time and want to increase your income, there are several very interesting options, which require a small budget and can be made after your usual work. We hope that these ideas inspire you and choose to undertake something that you are good at and passionate about.